La Levée de la Loire - Salon Demeter
INCREASING PRESENCE OF ORGANIC WINES!
The Loire Valley Wine Trade Fair's organic offer (20% of the exhibitors) is complemented by the Levée de la Loire and Salon Demeter.
What was initially a day for tasting organic wines from the Loire Valley until 2014 is now a full-blown trade show, which is held at the same location: the Angers Exhibition Centre.
Demeter France, the certification organisation for biodynamic agriculture, joined in 2016. This is Demeter's first international wine fair.
The objective was to offer Fair visitors a wider spectrum of organic wine production, with around 270 producers present in 2018 :

Alongside the Salon des Vins de Loire, the Levée de la Loire and Salon Demeter will be held on the same dates, on Monday 5th and Tuesday 6th february 2018 : two fine opportunities to explore a more comprehensive range of organic wines!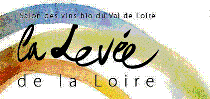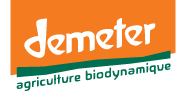 ---